LSK8 Weekly Update
Posted: | Updated: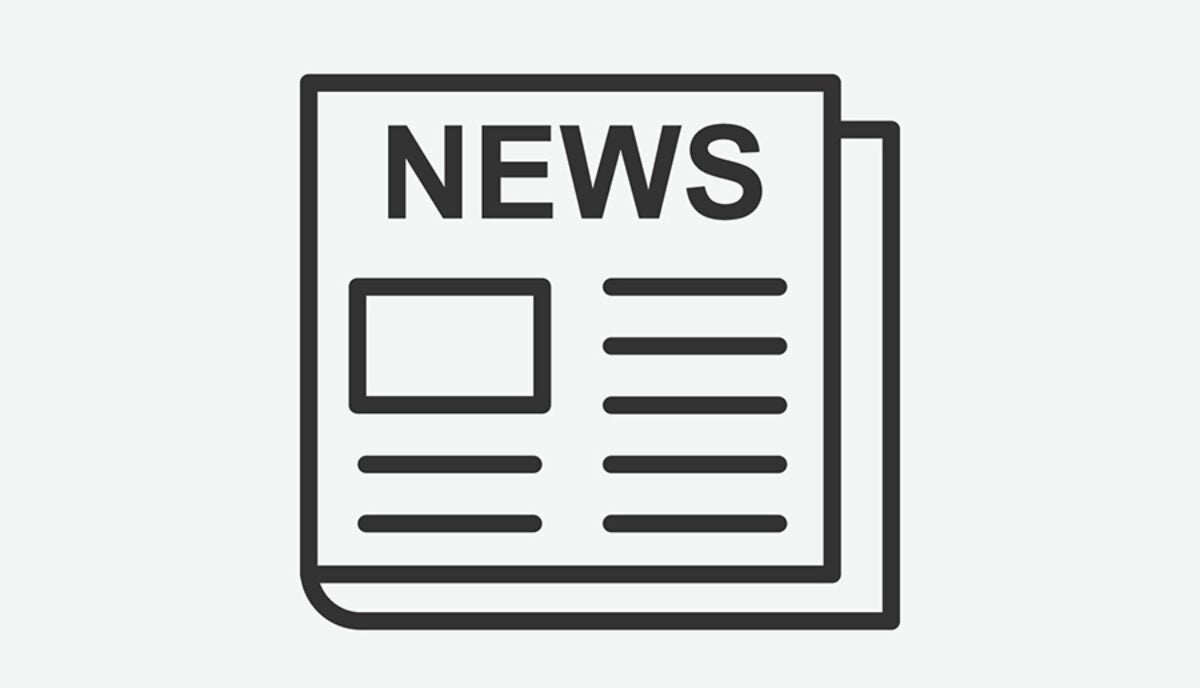 LSK8 Weekly Update – 6/4/23
School Updates
Check out the Licton Springs Online Calendar for Important School Events
and the PTO Calendar for their upcoming end events
Field Day / Fun Day
Are you nostalgic for a 3-legged relay? Perhaps you are keen on the bean-bag toss? Come join and help us create a fabulous LSK-8 Thunderbird Field Day!
When: Wednesday June 14, 2023 from 9:00 am – 2:10 pm
Where: at Licton Springs K-8 school!
We need Volunteers: to help facilitate activities, be a moderator, be a cheerleader – more specifics to come (let your child's teacher know you will be coming to help us plan)
We need some Supplies: if you can help us out, please drop them at the office prior to field day (or let us know what you are sending) so we know what we need to purchase.
Tie Dye Station
Shirt: bring a shirt from home* for your scholar to tie dye on Field Day, (shirts can be provided please let us know if you child will need one)
Buckets: 3-5 gallons (3-5 buckets)
Tie dye kit (we need 3-4 of these kits)
Rubber bands: 1 package (we need about 100)
laundry detergent: (1-2 bottles)
laundry baskets (3-5)
Slime Station
Food coloring (2 boxes of 4 bottles)
Ziploc sandwich bags (2 boxes)
Baking soda – two 8oz boxes
Renu Fresh Contact Solution (must be this brand!) – 60 ounces minimum or 3 of the ones on the link
Other Stations
Crayons 12pk (5-6 boxes)
Corn hole game (for the day is Great!) 
Beads (like these)
Please let us know ASAP and preferably by Friday, June 3 if would like to volunteer so that we ma y incorporate it into our planning.
We hope to see you at Field Day.
Supply Donations
Licton Springs is looking to take donations for personal care products to give to families as we prepare for summer. We are hoping to have on hand: sunscreen, lotion, toothpaste, deodorant, soap, body wash, shampoo, etc.
You can drop donations at the front office.
Summer Music is Back!
We are excited to offer Seattle Public Schools Summer Music Program again! Summer Music is a way for students to continue their music learning over summer break. The program is for students who are entering grades 5-9 (4th grade completed) and have had at least one year of instrumental music experience. Classes are in Beginning and Advanced Band and Orchestra.
When: July 10-21, 9 a.m. to noon, Monday-Friday,
Where: Aki Kurose Middle School and Jane Addams Middle School
Cost: Tuition for 2 weeks is $200; 1 week is $100. Scholarships are available.
Registration information can be found on the Visual and Performing Arts Summer Music webpage.
Health and Safety
Licton Springs K-8 and Seattle Public Schools (SPS) want to ensure continued health for our staff and families as we return from our long weekend break.
Feeling sick? Anyone feeling ill should stay home.
It is important to follow Department of Health guidance and stay home if you are feeling sick.
Wash your hands frequently with soap and water for at least 20 seconds. Use hand sanitizer when unable to wash hands.
Avoid touching your eyes, nose, or mouth with unwashed hands.
Cover coughs and sneezes with a tissue or your upper arm, not your hand.
Consider wearing a mask. Masks are available at school.
Test for COVID-19. Even if you test negative, it's important to follow Department of Health guidance and stay home if you are experiencing symptoms. Please continue to protect school communities by testing for COVID-19 before and after travel and follow the CDC's recommendations for mask wearing. More information is available on the SPS COVID-19 Response webpage.
Please note that positive test results should be reported to the school.
Thank you for protecting others and making sure we continue to have a safe and healthy school environment. More information is available at these SPS website links: https://www.seattleschools.org/departments/health-services/ and https://www.seattleschools.org/news/tips-for-staying-healthy/
Volunteer Opportunities
Lunch and recess
Field Day (Set-up, working at a station, clean-up)
MS Dance
year end events – need set up and tear down help
Licton Springs Donors Choose
Donors choose is program where educators can post projects that help their students get the resources they need to be successful in school. Our teachers create these projects throughout the year to get things for their classrooms. You can donate money towards the project to help it get fully funded. Learn more about Donors Choose. Please pass along to anyone you know that may be interested in donating. Thank you!
Open Donors Choose Projects at LSK8
Kassy (Intervention)
Counselor Updates
Check out some of these amazing summer programs happening around Seattle:
1. FREE SWIM LESSONS: Registration starts May 16, 2023. Making sure your kids know how to swim is a great way to introduce them to a healthy activity and help protect them from drowning. Your kids may be eligible for free lessons through a new Seattle initiative, Swim Seattle, or through a scholarship from Seattle Parks & Recreation. To sign up for Swim Seattle, contact your local city pool. To learn about Seattle Parks & Recreation swim programs and scholarships, go to Priority Registration for Scholarship Eligible Participants.
2. Boys and Girls Club Rainier Vista Summer Camp – limited availability! Flat fee, some scholarships available. 206-436-1890
3. Arc of King County hosts summer child care/camps at a number of community centers throughout the city of Seattle including Van Asselt, South Park, Rainier Beach, Jefferson and more! Scholarships are available. 
4. Kids Co. at Southshore. Weekly summer camps and afterschool care for 2023/2024. Some financial assistance available. 
5. Activate summer at the Y! Registration is open for summer day camps. Locations include Bailey Gazert Elementary, Concord Elementary and Thurgood Marshall Elementary.
6. Launch – Summer Learning at Beacon Hill Elementary, Madrona Elementary, Miller Community Center and Maple Elementary. Some financial assistance is available.
7. Learn to play an instrument at Summer Jazz Prep Camp! No experience is required. Sliding scale with free tuition option. Open to any students going into grades 4th through 8th. 
8. The Play Garden offers a fully inclusive nature-based summer camp experience for kids with disabilities and their typically developing peers. Wait list only for summer camps as of 5/15.  Free play time is available throughout the summer. 
9. Camp Lucy in Seattle is a FREE 10-day learn-to-row camp for girls, that uses rowing as a way to learn social-emotional skills and life skills. Camp Lucy is designed to intentionally increase access to rowing for those who have been historically excluded from rowing, in particular girls, people of color, and those facing socio-economic barriers. Lunch, snacks, and a Camp Lucy t-shirt are provided for all campers, and transportation and gear support is available.
10. Seward Park Audubon Summer Day Camp  A limited number of 30%, 50% and 100% scholarships available.
11. Seattle Children Theater has weeklong camps throughout the summer. Scholarship and financial aid available. 
12. Hugo House offers writing workshops for students in 4th-8th grade. Payment is sliding scale. 
13. The Frye Art Museum is always free! 
14. The Seattle Asian Art Museum in Volunteer Park is free to children 14 years and younger.  Other discounts are available for all Seattle Art Museums 
15. Seattle Public Schools offers a week of music for students 5th grade and up. See website for more information. Seattle All City Summer Music
16. Seattle Public Schools also has a list of community partner summer activities
17. Seattle Public Library offers the "summer of learning" yearly for students.  King County libraries offer summer fun to encourage reading as well. 
18. Kids Bowl Free! Kids get two free games of bowling every day throughout the summer! Participating bowling alleys in Washington State
19. Seattle Bouldering Project Summer Camps Up to 50% off tuition for families that need it.
20. Cinemark Summer Movies for kids – $1.50 per ticket on Wednesdays  at participating theaters 
21. Learn about Metro Flex, an on-demand transit service that provides rides within multiple King County neighborhoods including the Rising Star area! App, Tap, and Go!
22. The City of Seattle will offer free summer meals for kids beginning July 5.
23. Rainier Valley Food Bank— All are welcome! Browse shelves and select the items your family prefers. Shopping hours run from 9 am – 11 am and 12 pm – 2 pm on Fridays and Saturdays. 
24. SODO Community Market. This food bank is open to all! No ID or proof of income required. Located at 1915 4th Ave South. See website for hours. 
25. ACRS – Asian Counseling and Referral Services 206-695-7510. Distributes foods that cater to Asian American and Pacific Islander diets, including healthy and nutritious staples like rice, tofu, soy milk, noodles, canned proteins and produce. The food bank is located at 800 S Weller St, Seattle , WA 98104. 
26. Ballard Food Bank Schedule for services, including groceries, cafe, resource hub.
27. Family Works is another organization that provides food, housing assistance and clothing, as well as parenting workshops and playgroups.
Elementary Updates
K/1st Grade
Hi K-1 Families!
Save the Date reminder: K-3 Field Trip to the Woodland Park Zoo, Friday, June 23rd
In math, kindergarten explored more of their "Step Up to Grade 1" unit through counting by tens and ones to 120 (and of course beyond, if you know those kids!). At this point, they have done the most helpful lessons of that unit, so now they will be focusing on a teacher-created unit about money. Last week, first grade covered money, so they have already created helpful posters of coins for all of us to reference! First grade will focus on time this week. In these non-algebraic units, we get to see some students shine or struggle in math that might feel different than what they are used to. These units often feel more practical, and I recommend you connect them to your home life!
In ELA, we focused on opinions, reading poetry and delineating our opinions from the author's. Next week, we will build on that and write our own opinions in a similar style and continue to read more to find other author's opinions. We will also continue in our reading groups and focus on areas for growth, such as sight words, blending, or independent reading.
In social studies, we celebrated the end of our Amplify science units with an impromptu "Let's go K-1, let's go!" chant (which naturally went on for way too long, as most jokes do at this age). In combination with our school assembly about AAPI month, we discussed more about Asia as a class, both referencing the land and the peoples. We watched short videos from Disney featuring so many famous Asian characters (animated and real) and loved watching K-pop and Bollywood videos, noting all the color, dancing, and singing. Our class particularly enjoyed BTS' videos and we even danced and cleaned up our whole classroom while watching! I told them I was able to do this with my 1/2 class last year but I wasn't sure how effective it was going to be for our K/1 class, but they were very motivated and some students even stayed in during choice time to watch more! For this coming week, we will use the district's Since Time Immemorial Curriculum (STI), which is developed by the American Indian Studies department. Our unit is "Stories and Histories of Our Place" and the unit opens with "learning more about the stories of the first people of our region, the place where we live. Who are these people? What is their story and history?" The lessons center several small video stories, told by Roger Fernandes, with extensions to books with similar themes.
2/3rd Grade
The 2nd and 3rd graders rocked their reading and math MAP tests this week! We took our time, read carefully, thought about the best answer, and made our best guess when we weren't sure! Testing takes a LOT out of students, and I am so impressed by each of them!
In math, the 3rd graders worked on comparing fractions using benchmark fractions. We used number lines, drawing pictures, fraction strips, and what we know about numerators and denominators to help us make sense of our problems. We also learned you can only compare fractions when you have the same whole (at least for now!). The 2nd graders continued their exploration of shapes! We learned about angles and how we can identify the type of polygon we have based on counting the number of angles.
In reading, we continued or work on identifying the main idea of a nonfiction article. We used titles, subtitles, headings, and subheadings to help us get our brains ready for what the article and each section of the article is about.
In writing, we finished up our unit on persuasive writing and started a new unit on poetry! We brainstormed topics we might like to write a poem about and then we chose one topic to write a descriptive poem about. We practiced visualizing how we would describe that person, place, or thing and then wrote short phrases or sentences to arrange into a poem. It was a lot of fun to hear our writers get super creative with their work!
In social studies, we talked about Pride Month and we read a book about the origin of the Pride Flag and the role Harvey Milk played in LGBTQ+ rights. We also talked about how the flag has evolved since its creation to be more inclusive to other groups, especially BIPOC and folks who are transgender. It was an awesome read and an even better conversation! Next week we will build on to what we've learned and talked about so far!
4/5th Grade
This week was our final week of testing! Some kids may need to do make-up tests, but overall we are done! So sorry I forgot to hit "send" on my newsletter last week! You might have noticed my section was missing. Here are some updates for our week:
Marketplace – We ended last week this week with Marketplace! It was a very exciting day. We had sushi, smoothies, bracelets, clay sculptures, and a wide variety of art. It was great to see the students all organize the Marketplace and set it up independently. They have learned so much about working together, about economics, and about how your hard work pays off.
Writing – This week we continued to work on research papers. Scholars wrote hamburger paragraphs using their notes and turned them into typed up paragraphs in an essay format. They are working hard and doing a great job!
Reading – This week we worked on writing opinions and using evidence to support them. We read about year round schools and scholars wrote their opinions about this system in comparison to traditional schools. Unsurprisingly most kids did not like the idea of year round schools!
Math – This week we didn't have as much time as usual for math, due to testing. 5th graders took the unit test on our fraction work. 4th graders are also at the end of the unit and are working on the practice assessment. Everyone is also working hard at SuccessMaker, trying to fit in a session each day so that they can earn a pizza party with Kassy!
FLASH – This week we continued the Family Life and Sexual Health (FLASH) unit that is required by the state and the district. We talked more about puberty and about pregnancy. Students were a bit embarrassed but also very curious to know what is beginning to happen to their bodies! Everyone was very curious about pregnancy and had many great questions. Ask you scholar what they are talking about in FLASH!
Overnight field trip! – Some fantastic parents have organized for us a fantastic overnight field trip! June 21-22 we'll be going to Camp Long, in West Seattle. There are cabins for us to stay in, a climbing rock, a huge fire pit, an obstacle course, and trails for us to explore. Grades 4-6 will be going and we will need chaperones! Look for more info to come and please let me know right away!
Middle School Updates
Athletics
Is your scholar interested in participating in fall Sports?
Middle school Sports forms are available on the SPS Athletic Page.
Students can have the Physical done over the summer, but the remainder of the forms should be filled out in August/September. Some of the forms will update over the summer.
*we do not need the weight room form, we don't have w weight room.  
*only need the transportation form if we have school day games (we didn't this year)
Are you Interested in coaching any of the FALL 23 sports:
Please email Jamie @ jlhaugen@seattleschools.org if interested!
ELA/Language Arts
6th ELA: This week, scholars will be wrapping up Unit 2 of our Hidden Figures unit. Scholars co-construct knowledge about Mary Jackson from the readings and listen to the knowledge shared by their peers. In the End of Unit Assessment, they will compare and contrast portrayals of the same individuals.
7th ELA: This week, scholars prepare, practice, and then present their debates on which part of the plastic life cycle would be most beneficial to target to end plastic pollution. We are focusing on creating claims, strong rebuttals to counterclaims, and finding sufficient evidence to support reasoning for this debate.
8th ELA: This week, scholars will finish reading our anchor text, Farewell to Manzanar. We will also finish watching the film version so that students are able to choose a significant idea and write a response evaluating how effectively the film conveyed that significant idea.
Math
6th Grade:
7-4: Area of Polygons.
Unit 6 End of topic assessment June 7th
The due date for Q3 and Q4 revision and assessment is June 22.
7th Grade:
Review Unit 8
Review Math 7
The due date for Q3 and Q4 revision and assessment is June 22.
8th Grade:
Unit 6 assessment, Monday, June 5th
Review Math 8th
Complete Pythagorean Project
The due date for Q3 and Q4 revision and assessment is June 22.
All Grades:
SUCCESSMAKER: Login to Success Maker at home for 20 minutes every day.
ASSESSMENTS: To make up the quiz and revise tests/quizzes, students need to do a revision to earn points. This needs to be done in school as it is an assessment. They can earn up to 100% on the correct answers and reflection. The higher grade is entered in the PowerSchool.
Office Hours:
Before school, after-school, Lunch Hours (by appointment), and Power Hour.
Please encourage your student to reach out, clarify their doubts, and take the makeup test.
Contact me via Talking Points or by email at masharma@seattleschools.org.
Science
7th Grade Science – Chemical Reactions Chapter 1: Properties and Atoms
During this unit, scholars take on the role of chemists as they try to identify a mysterious reddish-brown substance that has been discovered coming out of the water pipes in a fictional community called Westfield. Scholars learn that the people of Westfield get their water directly from a well. Residents are puzzled. Although the reddish-brown substance is coming out of their water pipes, it is not found in the well water itself. However, when a fertilizer from a nearby farm is found in the well water, scholars are asked to use their developing knowledge of chemistry to determine if the substance from the pipes, the fertilizer, and the mysterious reddish-brown substance are actually the same or different substances. To do this, scholars begin by observing these substances and recording their properties.
Deliverables: CR 1.2, CR 1.3, CR 1.4, CR 1.5
8th Grade Science – Traits and Reproduction Chapter 2: Examining Spider Genes
In Chapter 2, scholars explore why the Darwin's bark spider offspring make different silk proteins. Scholars discover that genes are instructions for different proteins, learning that organisms have two copies of each gene. The gene copies can be the same version of the gene or different versions. This means that a cell could produce one type of protein or two different types of proteins.
Deliverables: TR 2.2, TR 2.3, TR 2.4, TR Chapter 2 Written Explanation
Social Studies
This week we did presentations of our Dynasty Projects which all the students did an excellent job! We chose to look at Ancient Greece and Mali as our last couple of civilizations to investigate. Next week we will look at Greek Mythology and Democracy.
Specialist /Elective Updates
PE
PE Academic content for grades k-5 includes: fitness activities, stress reduction, self-esteem, floor hockey and baseball/kickball activities! Grades 4/5 will be prepping for their cognitive tests that are due 6/14 in a fun and engaging game format. Please email me with questions.
Grades 2-5: Students will Engage in responsible Interpersonal behavior during teacher directed activities (PF.3). Students will continue to identify and classify the 5 components of fitness in our activities.
K/1: Students will continue to demonstrate the following rules, expectations and protocols. Students will recognize that moving fast means a faster heartbeat. Students will demonstrate the following directions for safe participation and proper use of equipment.
Art
This week in art…
For the first time, ALL artists (Kinder through 5th grade), will work on the SAME project: big, colorful liquid watercolor + oil pastel paintings of their names. We will display all of these together along our hallways for the final weeks of school – a bright, beautiful, visual reminder of who we are as individuals and as a community.
Music
2-3 – I can sing and move to music. I can create new verses for a song. I can identify the timbre of instruments.
4-5 – I can create a new verse for a song. I can read, perform and define dynamics in music. I can identify instruments of the orchestra.
K/1 – I can sing and move to music. I can play along with music. I can describe sounds as quiet or loud.
Our K-1 and 2-3 classes met with a Seattle Public Library librarian to get a preview of summer programming. All scholars have a Seattle Public Library card. Please contact me if you need help accessing it. You can also find more information here: https://www.spl.org/programs-and-services/learning/student-success/library-link and here: https://www.seattleschools.org/departments/library-services/library-resources/library-link/ .
4-5 read related texts about their book club books and explored their book club author's other writing. Other scholars read the short story "The Teacher Tamer" by AVI.
All books must be checked in by the end of June
Tech Exploration
Game Theory into Design (Project Presentations)
Field Day game creation and play testing
Drama (Media Literacy)
Scholars worked on the student created plays – building cast lists, costume and set lists, and a rehearsal schedule. Next week students will practice and then begin filming as they want to create mini movies instead of plays.
Message from PTO (Site Council)
*Visit Licton Springs PTO Website for more information or to sign up for their newsletter!
If you are signed up for the newsletter, but not getting the newsletter, please check your spam folder. If you need to sign up for the newsletter, you can go to the PTO website (home page) and scroll down to subscribe at the bottom of the page.
Attendance Office Contact Information
Absences – Please Report Absences If we don't hear from you, within 3 days of the absence, the absence is unexcused
Phone – 206-743-3700
Email – lictonsprings@seattleschools.org
Written note upon return to school (delivered to the main office)
Late Arrivals – If your student is going to be late to school, please have them go to the office first to check-in. We need to see them to sign them in! (any time after 8:55)
If you will be more than a few minutes late, please let us know via phone or note upon your child's return.
District Contacts and Information
Important Upcoming Dates
June 9 – Tlalokan Performance (gym)
June 12 – Instrumental Music performance
June 14 – Field Day
June 15 – Middle School to the museum of Flight
June 16 – Middle School Dance (1:30pm)
June 19 – Juneteenth – NO SCHOOL
June 20-23 – Rites week long adventure
June 22 – Reading is Fundamental presentation and Free books for kids
June 23 – K-3 to Woodland Park Zoo
June 26 – Talent Show
June 28 – Moving up Ceremony
June 30 – Last day of School! dismissal at 2:25pm
Feedback