LSK8 Weekly Update
Posted: | Updated: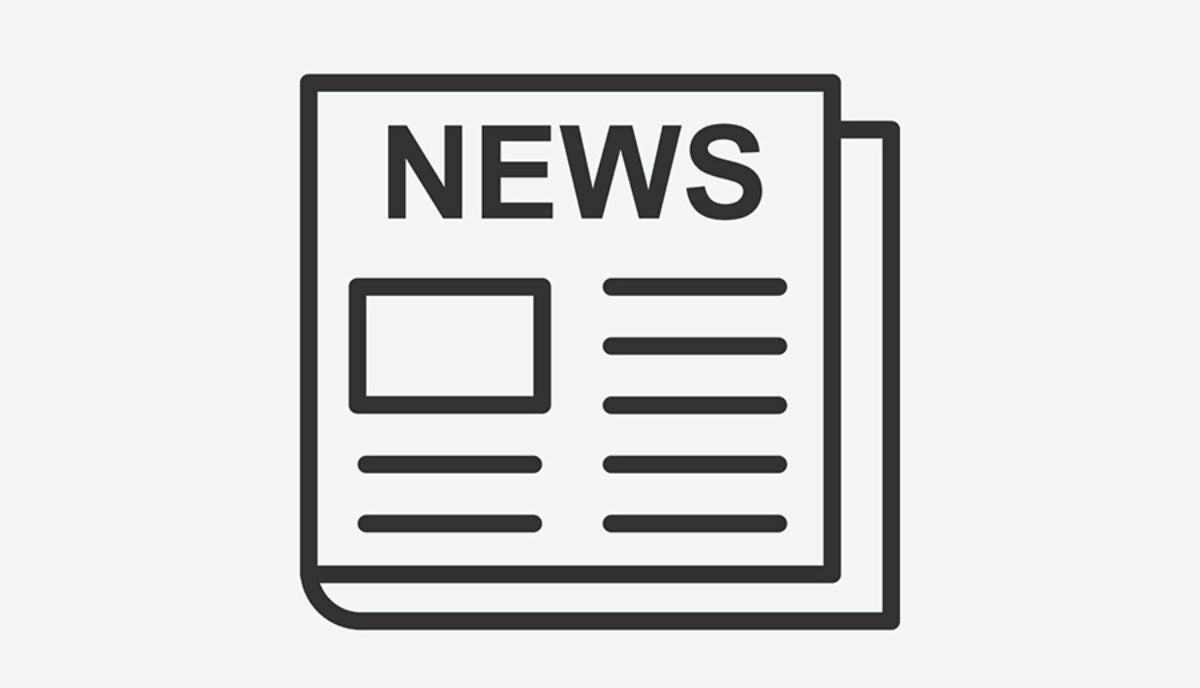 LSK8 Weekly Update – 1/22/23
School Updates
Open Enrollment
Open Enrollment starts this Wednesday, February 1st and goes through February 28th. If you have friends/family that are interested in attending our school, encourage them to come to a tour and see what we are like.
Ongoing School Tours at Licton Springs
Open enrollment at SPS information and additional tour dates
School Choice Forms will be available through Source in February.
Licton Springs Tour Dates:
Wednesday, Feb 1 @ 3pm
Thursday, Feb 2 @ 9am
Monday, Feb 6 @ 6:30pm
Tuesday, Feb 7 @ 2pm
Friday, Feb 10 @ 9am
Tuesday, Feb 14 @ 9am
Thursday, Feb 16 @ 2pm
Thursday, Feb 16 @ 5:30pm
Tuesday, Feb 28 @ 2pm
School Choice for the 2023-24 School Year begins February 1, 2023. School Choice Forms will be available through Source in February.
School Choice Fair
Thank you so much to those of you that came out to support our school at the admissions fair! Also, thank you to all staff members and our scholars for helping contribute more information about our school that was used at the fair. We had a lot of interested families stop by to learn more about our school.
Please continue to spread the word to your friends about our school! To learn more about Open Enrollment and the School Choice process, please Visit this district website.
Peachjar
In June 2022, SPS launched a tool called Peachjar to share district and community flyers. Families receive an email from Peachjar with approved flyers. A Peachjar button is also displayed on the district and each school website to view all active flyers.
Families can opt-out of this digital flyer distribution by selecting the unsubscribe link at the bottom of each Peachjar email. You can also update your Peachjar account preferences at any time.
No action is required to receive these communications. Peachjar is used exclusively for the distribution of SPS-approved flyers only. Your email address will not be shared or used for any other purpose.
Learn more about managing your communication preferences and updating your contact information with Seattle Public Schools.
School Communication Folder
If you have an elementary age scholar you will see a (Home-School Communication) folder coming home in their backpack starting Monday. Please check this folder each evening with your child. You will find papers that need to be signed and returned, completed work, positive notes, or more! Some days the folder may be empty. Scholars will still bring it home to keep the routine of always putting it in their backpack during pack-up. Please keep this folder in their backpack so that it goes back to school each day.
Salmon in Schools
We have 214 fully hatched alevin. The students like to watch them swim around and dig down into the gravel.
Health and Safety
Stop Germs, Stay Healthy
Licton Springs K-8 and Seattle Public Schools (SPS) want to ensure a continued healthy return to school and work.
We encourage students, families, and staff to follow a few easy steps to limit the spread of illness.
Feeling sick? Anyone feeling ill should stay home.
Wash your hands frequently with soap and water for at least 20 seconds. Use hand sanitizer when unable to wash hands.
Cover coughs and sneezes with a tissue or your upper arm, not your hand.
Consider wearing a mask. Public Health—Seattle & King County officials recommend wearing masks when around others indoors.
Get vaccinated. Vaccines and boosters are the best protection against illnesses such as the flu and COVID-19.
Test for COVID-19. Even if you test negative, it's important to follow Department of Health guidance and stay home if you are experiencing symptoms. Please be sure to test for COVID-19 before and after travel.
Thank you for protecting others and making sure we continue to have a safe return from winter break! More information is available on the SPS Stay Healthy website.
Volunteer Opportunities
Recess/Lunch Monitors (repeat)
We are in need of lunch and recess monitors for the school year. You do not have to sign up for the whole year, you can do it on whatever days works for you! The times are as follows: Monday, Tuesday, Thursday and Friday- lunch 12:10-12:40; recess 12:40-1:10. Wednesday- lunch-11:50-12:20; recess-12:20-12:50.
If you are interested in volunteering, please fill out the volunteer application.
Once approved, sign up for a shift on the Sign-Up Genius
Thank you for your support!
Inclement Weather
If school is cancelled, or we have a 2-hour late start due to inclement weather, you will be notified via a robo-call (it is important that your contact information is current with our school office).
You can also check the district website and look for the notification banner at the top of the page.
Bus Snow Routes – If there is a two-hour late start, busses will run on snow routes. The transportation department has mailed out snow route information to all families that use yellow bus service. It includes snow route, bus stop, and times.
If you have any questions about snow routes you can all transportation at-206-252-0900 or visit the Adverse Weather Plan webpage.
Licton Springs Donors Choose
Donors choose is program where educators can post projects that help their students get the resources they need to be successful in school. Our teachers create these projects throughout the year to get things for their classrooms. You can donate money towards the project to help it get fully funded. Learn more about Donors Choose. Please pass along to anyone you know that may be interested in donating. Thank you!
Open Donors Choose Projects at LSK8
Feedback Opportunities
Please use this link to provide feedback for school communication. Thank you!
Counselor Updates
Attention 8th grade families! High school enrollment and registration is just around the corner. Open enrollment for school choice begins on February 1st and ends on the 28th. School Choice means that students can apply for a choice school option or a comprehensive high school outside of their attendance zone. Note that you won't know your child's assignment until April 18th. Most (not all) schools are offering open houses over the next month– I have emailed all 8th grade families the dates and times for these open houses, please let me know if you did not receive it.
Elementary Updates
K/1st Grade
This past week, we did some literacy-math-art integration and focused on patterns. Connecting repeated rhyming and sentence structure in books to the same concept as patterns on clothes or in math was a big concept! We will be extending this into our lessons moving forward, and I encourage you and your family to discuss patterns you encounter, whether they are visual or written.
For social studies, we integrated ELA and learned about the Lunar/Chinese New Year and compared nonfiction books and videos to fictional stories about the holiday. We even connected the lunar calendar to what we have been learning about the solar calendar and the difference between seasons and months.
The family report for MAP scores was sent home last week in your student's backpack—please let me know if you need another copy or if you have any questions! This week we will be doing the DIBELS screener, which are small 1-minute tests that gauge early literacy skills. I will reach out to you if there are any concerns based upon the screener and as always, I will let you know if that matches in-class performance or if it does not.
2/3rd Grade
This week both the 2nd and 3rd graders finished up a math unit! 3rd graders finished their final official unit on multiplication and 2nd graders finished their first unit on subtraction strategies. 3rd graders started their next unit on measuring area. We talked about the importance of labeling our units and understanding nonstandard units ("square units" vs. inches, centimeters). 2nd graders started a new unit on subtraction that will help us subtract 2-digit numbers more fluently. We learned about and practiced regrouping one ten into ten ones.
In reading we are continued our work on making inferences. We read a book called The Raft where a boy goes to live with his grandma for the summer. At first he's upset because he thinks he's going to be super bored since she doesn't have a tv or many games, but he finds a raft that he uses to float down the river near her house and learns about the living environment around him. We made inferences about how the boy feels in the beginning and how he feels at the end. We talked about how in many stories the character changes because of something they learn or realize. We also practiced the long i (i_e, igh, y) and long u (u_e) spellings. We did many word sorts throughout the week to help us learn and remember spelling patterns.
In writing, we finished our graphic organizers for our fiction stories. We talked about how in good stories the main character usually has to try more than one strategy to solve their problem. We used the sentences stems "first, next, then, finally" to help us come up with ideas. Next week we will stretch out the stories we have in our graphic organizer into an interesting and complete story!
In social studies, we learned about Lunar New Year! We talked about how different cultures celebrate it differently and the origins of the holiday. We even had a student bring in a real red envelope for us to examine!
In science, we read a Time for Kids article that helped us learn about a disease that is affecting certain species of bats. We talked about animal classifications and specific traits of bats. Next week we will continue to talk about how organisms have traits that help them survive in an environment. We also continued to observe and monitor our salmon! We have 214 fully hatched alevin. The students like to watch them swim around and dig down into the gravel.
4/5th Grade
This week we had such a good time learning with the artifacts from the MOHAI trunk. We learned about the natural resources used by the Coast Salish people, read some folk tales, learned one of their creation stories, created a map that shows the natural features of the land and the tribes that the land belongs to, and created booklets containing sketches and facts about the tribes. Next week we'll talk about the treaties and what the tribes are doing today!
Math
Today we learned about the Japanese method of multiplication! If you have never seen this, I highly recommend watching the video to learn how it's done. It really deepens our understanding of multiplication and how it works. Next week 5th graders will be taking the unit test about Multiplication, demonstrating several different methods of multiplication. 4th graders will start a new unit about division. 🙂
Writing
This week we finished our rough drafts of the personal narratives and used a checklist to evaluate the writing. Everyone also received the feedback of peers using the same checklist. Next week we'll publish these pieces and move on to Fiction! They are very excited about that. You can ask your scholar what they think they might write their fiction story about.
FIELD TRIP
Our field trip to see Giselle at McCaw Hall will be on February 9 at 11am. I have two chaperones so far and would love to have another. We are also asking families to contribute $10 towards the cost of the bus if it is reasonable for you to do so. You can send in cash, check, or pay online SchoolPay Giselle Field Trip
Middle School Updates
The end of Semester 1 is Feb 8, 2023
Family Life and Sexual Health Unit
We will begin teaching our Family Life and Sexual Health unit on February 13th, 2023. You are welcome and encouraged to preview the material we will be sharing by going to this link: www.seattleschools.org/sexualhealtheducation.
Once you have previewed the material, if you choose to opt your child out of FLASH/ Sexual Health, use the attached waiver Sexual-Health-Education-Student-Waiver.pdf and send it to lictonsprings@seattleschools.org
Middle School Athletics
Athletics: Basketball practices are Monday and Thursday in the gym 4-5:30, if you have questions, please reach out to your coach Blaine.
Saturday, February 4, 2023 – Time TBD – Licton Springs Vs. Salmon Bay Location TBD
Saturday, February 11, 2023 @ 1:00 PM – Licton Springs Vs Hazel Wolf #1 at Franklin, Court#1
Saturday, February 18, 2023 @ 2:30 PM – Salmon Bay Vs Licton Springs at Jane Addams, Court#1
LOCATIONS

Franklin 3013 S Mt Baker Blvd
Jane Addams 11051 34th Avenue NE
ELA/Language Arts
6th ELA: This week, scholars will continue writing their problem and solution essays. The essay answers the question, "How did William Kamkwamba use design thinking to solve a critical problem?" They will finish drafting their solutions paragraph and conclusion paragraphs and then have time to edit, peer review, and finalize. Scholars will end the week engaging in a final design project before we begin a new unit for quarter 3!
7th ELA: This week, scholars will dig deeper into their podcast project! They will begin the week using their research to draft their podcast scripts with their groups. Podcasts scripts have to include an engaging narrative lead, an explanation of scientific and social impacts, and a conclusion that shares a message to listeners. After scholars write their scripts, they will practice presenting aloud and possibly begin recording at the end of the week!
8th ELA: This week, scholars will analyze effective debate practices (speaking clearly, using specific and well-researched evidence, etc) before their own debates at the end of the week. Scholars will use their argumentative research to plan their debate presentations with their partners. Each side will have time to present their claim, share a rebuttal, and conclude with a summation statement!
Math
6th grade:
Unit 3- Numeric and Algebraic Expression
Lesson 3-3: Write and Evaluate Numerical Expression
Lesson 3-4: Write Algebraic Expressions
Login to Success Maker for 20 minutes every day. I just wanted to let you know that this will be done at home.
Quiz 3-1, 3-2 Wednesday, Feb 3
7th Grade:
Unit 3: Analyze and Solve Percent Problems
Choose a Project: Due on the last of the Unit Assessment.
3-4 Solve Percent change and percent error Problems
3-5 Solve Markup and Markdown Problems
3- Act Problem
Quiz 3-1, 3-2 Wednesday, Feb 3
Login to Success Maker for 20 minutes every day. I just wanted to let you know that this will be done at home.
Please encourage your student to come and complete the tests and quizzes on Wednesday during Power hour
8th Grade:
Unit 3: Use Functions to Model Relationships
Understand Relations and Functions.
Connect Representations of Functions.
Review Unit 2
Compare Linear and Nonlinear Functions.
Login to Success Maker for 20 minutes every day. I just wanted to let you know that this will be done at home.
End of Unit 2 Test- Friday, Feb 3
All Grades:
Deadline to turn in the late work and tests- Feb 8th 3:00pm
To make up the quiz and revise test/quizzes, students MUST come during Power Hour in room 302. They can earn up to 100% on the correct answers and reflection. The higher grade is entered in the PowerSchool.
We started small groups in math starting this quarter. Students have been working in small groups. The assignments vary based on which group students are in. Please ask your student about their group number.
Homework is not given. We work on the assignments during class, and they can complete whatever is not finished at home.
Success Maker(everyone): 20 minutes of math practice done at home.
Office Hours:
Before school, after-school, Lunch Hours (by appointment), and Power Hour.
Please encourage your student to reach out, clarify their doubts, and take the makeup test.
Contact me via Talking Points or by email at masharma@seattleschools.org.
Science
6th Grade Science
Ocean Atmosphere, and Climate
After learning that a location's air temperature is affected by its distance from the equator and thus, how much energy it receives from the sun, scholars investigate how a location's air temperature is affected by the ocean. Through Active Reading, scholars discover what determines the ocean surface temperature in different locations. Scholars also read a profile of a scientist who studies underwater currents. Using the Simulation, a hands-on activity, and the Ocean Currents game, scholars consider how ocean currents affect the air temperature of the locations they pass. The purpose of this chapter is for scholars to learn what role ocean currents play in determining the air temperature of a location on Earth. Scholars complete the chapter with a written assessment.
Deliverables: 2.3, 2.4, 2.6, OAC chapter 2 written explanation
Social Studies
7th: This week we learned about the history of immigration and how it led to the diverse population of our state and country. Next week we will build (draw) our own cities to explain how population growth and cities exploded at the turn of the century.
8th: Scholars worked on crafting a government based on a political philosophy we learned about previously. This week we will be finishing our projects and present them to the class Shark Tank style!
Specialist /Elective Updates
PE
This week in P.E. Is Fitness testing for all grades!
We will focus on setting goals and trying our best! All grades will be participating, this will be an introduction for our K/1 group that will spark discussion on why we do this and the five components of fitness.
Blessings to all for wonderful week!
Music
K/1 – I can sing and move to music. I can keep a steady beat with movement and instruments. I can move and point to show high and low sounds.
2-3 – I can sing and move to music. I can add sound effects to a song. I can compose and perform melody patterns.
Recorder Karate White – Hot Cross Buns
4-5 – I can read melodies and rhythms. I can sing and move to music. I can create movement
7th – I can tell what swing style is. I can perform a cup game. I can sing and move to a swing piece. I can sing, move and play to music. I can describe the music of Duke Ellington and Count Basie.
Musical Revue "Razzamajazz"
Staff Lesson
Art
This week in art, K/1 artists will make tissue paper stained glass to hang in the cafeteria windows, 2/3 artists will start creating creatures from cardboard, 4/5 artists will begin making radial symmetry paper sculptures, and 7th graders will continue their multimedia self portraits.
Library
Scholars this month checked out 630 books! First grade checked out the most books with about 8 books being checked out per patron.
Our Top Ten Most Popular Titles for January
The City of Ember by Jeanne DuPrau
" Lina and Doon find long-hidden, undecipherable instructions that send them on a perilous mission to find what they believe must exist: an exit door from their disintegrating town."
Are you ready to play outside? by Mo Williams
Gerald the elephant and his best friend Piggie are going to play outside. Piggie is looking forward to running, jumping, and skipping; but it begins to rain and Piggie is "not a happy pig.
Comics Squad. Detention!
Sure, detention can be scary or frustrating or just plain boring, but who knew it could also be an adventure? With a disrespectful Greek god, antimatter ooze, bioengineered rats, and a school full of stampeding bulls, it is definitely full of fun!
Pugs of the Frozen North by Philip Reeeve
Shen is shipwrecked and finds himself looking after 66 pugs. Stranded on the ice he finds help at Po of Ice where he meets Sika. The two of them (and the 66 pugs) take part in a sled race.
Diary of a Wimpy Kid: The Third Wheel by Jeff Kinney
Greg Heffley has an unfortunate houseguest. Uncle Gary crashes on his family's couch while recovering from his mistaken purchase of several cartons of misspelled "Boston" souvenier t-shirts.
Dog Man: A Tale of Two Kitties by Dav Pilkey
Humbug! Not only has feline supergenius Petey escaped from prison, but an evil psychokinetic fish is raising up an army of animate apartment buildings. What the dickens is Dog Man to do?
Cells At Work (First Volume) by Akame Shimizu
The series, set in the human body, describes the daily lives of cells (as represented by anthropomorphised characters) and what they do in health and disease.
Night of the Bats! (A Minecraft Woodswords Book) by Nick Eliopolus
When zombie hordes attack them in the game, and bats invade their school in the real world, Ash, Morgan, and their friends realize that it's going to take all their talents to get to the bottom of these monstrous migrations.
Big Nate Blasts Off by Lincoln Peirce
Nate has a crush on Ruby. But after his scrap with Randy Betancourt makes headlines in the Weekly Bugle, he's got a problem WAY worse than detention! Can Nate bounce back? And will the annual Mud Bowl be a blast . . . or a bust?
Monsters and Creatures a Young Adventurers Guide by Jim Zub
This introductory guide to DUNGEONS & DRAGONS provides a fun and immersive primer to its beasts and monsters.In this illustrated guide, you're transported to the legendary and magical worlds of Dungeons & Dragons and presented with one-of-a-kind entries for some of its most sinister, foul, and memorable monsters."
Message from PTO (Site Council)
Please visit the PTO website to stay up to date!
https://thunderbirds-pto.mailchimpsites.com/
If you are not getting the PTO newsletter, please check your spam folder. If you need to sign up for the newsletter, you can go to the PTO website (home page) and scroll down to find a place to subscribe.
Attendance Office Contact Information
Absences – Please Report Absences If we don't hear from you, within 3 days of the absence, the absence is unexcused
Phone – 206-743-3700
Email – lictonsprings@seattleschools.org
Written note upon return to school (delivered to the main office)
Late Arrivals – If your student is going to be late to school, please have them go to the office first to check-in. We need to see them to sign them in! (any time after 8:55)
If you will be more than a few minutes late, please let us know via phone or note upon your child's return.
District Contacts and Information
Culinary Services Dept – Contact Culinary Services – This weeks breakfast and lunch menu
Transportation – 206-252-0900
Technology Services
For device setup and technical assistance, please visit: Technology Supports for Families
Important Upcoming Dates
February 2 Strike make up day 1. School in session.
February 9 start of Semester 2 (middle school)
February 20-24 Mid-winter break including Presidents Day (no school)