Picture Re-Take Day is Coming!
Posted on: October 24, 2023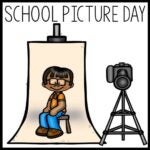 Yuen Lui Studio will photograph individual re-take and Group photos at Licton Springs K-8 on Monday, November 13.
Missed picture day? Students who missed picture day should plan on getting a photo taken on makeup/retake day. Families can preorder photos here: 2023-24 Licton Springs K-8 Retake Day Pre-orders 11/13
Preordered photos and would like a retake? If you preordered portraits (ordered without viewing) and would like a retake, your student can return their portrait package in exchange for a complimentary retake replacement; please note that the retake photo will be the photo that is included in the yearbook
View and order photos from picture day here using your student's SPS school ID number and an email address: 2023-24 Licton Springs K-8 Picture Days
Class Group Photos One 8×10 print is included with the purchase of a portrait. Class group photos are processed separately from portraits and will be delivered to the school in early spring. A link to order additional prints will be shared at that time.
Print orders will be shipped to the school in approximately three weeks after the picture day.
Digital orders will be sent via email from no-reply@imagequix. com in approximately three weeks after the picture day (use no-reply@imagequix.com to search your inbox/spam folders
Please note that we can no longer accept check orders as our returned check service went out of business due to a decrease in people writing checks. We can accept cash orders at the time of the student's photo (payment is required when photo is taken) or credit card orders online.