Licton Springs Physical Education Syllabus
Posted on: September 6, 2023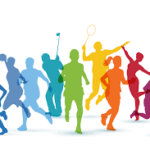 Licton Springs K-8 Physical Education
A program committed to building stronger children, families and community through physical education!
Welcome!
Warmest welcome to you and your family from the LSK8 Physical Education Department! This will be fun and exciting year full of physical challenges, adventures and many athletic opportunities.
Parents are always welcomed to visit, participate and help!
Please contact me at jlhaugen@seattleschools.org
School phone: 206-743-3700
GOALS
The goals this year for physical education are as follows:
To participate regularly in a healthy, active lifestyle in and out of the school setting.
To learn the skills necessary to perform a variety of physical activities.
To become more aware of personal fitness and health.
To value physical education and its contributions to a healthy lifestyle.
GUIDELINES FOR SUCCESSFUL PARTICIPATION
Follow all directions given
Do your absolute best
Encourage others to match your enthusiasm
ATTIRE
Please wear comfortable clothes that will allow for a lot of moving! For safety, it is best to have shoes that cover the toes completely.
ACTIVITIES
The following are just a few examples of lessons that will be covered this year:
· Learning the basic skills, rules and play:

Basketball
Volleyball
Soccer
Hockey
Bowling

· Applying basic health principles to everyday life in and outside of school
· Personal fitness
· Body and space awareness
· Hand/eye coordination improvement activities
· Jump roping skills/tricks (Jump Rope for Heart)
· Bowling technique and scoring
· Racquet sports (tennis, badminton, pickle ball)
· Bicycle riding and safety
· Orienteering
Kindergarten-1st Grade:
· Large muscle locomotor movements
· Basic hand/eye coordination
· Dodging, fleeing safely and in control
· Basic health and wellness understanding
· Introduction to team sports and activities.
2nd and 3rd Grade:
· Large and small locomotor movements.
· Introduction to the 5 basic health components
· Multi-step games and activities
· Introduction to cooperation challenges and games
· Team sports and activities
4th and 5th Grade:
· Activities centered around the 5 basic health components
· Cooperation and sport challenges
· Team sports and activities
· Goal setting and fitness testing
Middle School:
· Personal goal setting
· Sport and game activities
· Social/Emotional connections to movement and athletics
· Fitness testing
· Multi-step games and activities
Middle School Sports (for grades 6-8)
FALL
Ultimate Frisbee (co-ed)
Girls Soccer
WINTER
Girls Basketball
Boys Basketball
SPRING
Girls Volleyball
Track/Field (co-ed)